Welcome to ESL Printables, the website where English Language teachers exchange resources: worksheets, lesson plans, activities, etc.
Our collection is growing every day with the help of many teachers. If you want to download you have to send your own contributions.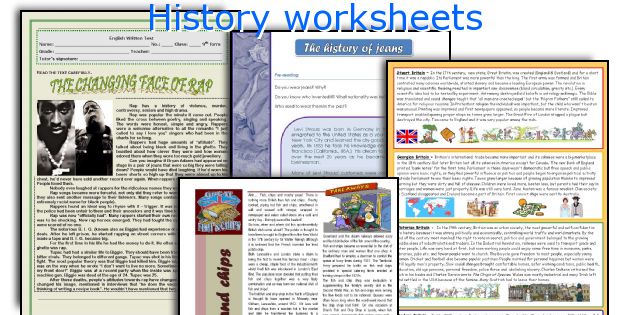 History worksheets
Worksheets and activities for teaching History to English language learners (kids, teenagers or adults). Here you can find printable worksheets for many levels: beginners, elementary, intermediate or advanced.
All these worksheets and activities for teaching History have been designed by English language teachers.