Nebal can īt log in today & needs more links & documents.
Good afternoon wonderful teachers,
How are you all?? Hope you īre making the best of your time and having some rest !!!
Well, I īm badly in need for your help. I was asked to search for reading texts where I can teach word collocations ( Vocabulary) , but couldn īt find any.
So, would you please supply me with links to such kind of texts??
Also, it would be more beneficial if you could supply me with samples of teaching word collocations ( lesson plans, worksheets,...).
Your help means a lot!!!!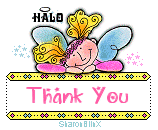 Nebal
Thanks a lot !!!!!!!
Marie