Advertisement: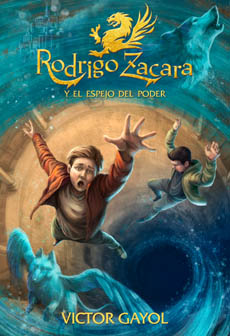 Rodrigo Zacara y el Espejo del Poder
Una fantástica historia llena de magia, aventuras, leyendas y misterios.
Recomendada a partir de 11 años.
Léela gratis en: www.rodrigozacara.com
Partner sites:

English Exercises.org: here we publish online learning activities for our students.
Magic Vocabulary
English vocabulary games and worksheets generator.

Contact:

New posts
Looking for a penfriend for my son


Hello!

My 9-year old son would like to have a penfriend from aboard.

It must be

a boy

. In his free time, he likes playing football, drawing and playing the guitar.

He prefers writing letters to sending e-mails.

If you are interested, send me a private message.

Mattea

26 Nov 2015
Post an answer
in/ on question


the book is in the sofa

the book is on the sofa

and..now the cat

the cat is on the sofa / in the sofa

the dog is in/ on the sofa

thanks in advance

26 Nov 2015
...There are 4 previous answers...
Brilliant pictures, Jayho

26 Nov 2015
Post an answer
Post an answer
Small children - how many topics per year?


Hello everybody

I just had a discussion with a fellow teacher (she teaches another language) and we talked about how many topics we go through per school year. To my astonishment she said she takes 2-3 months for one topic (she teaches kids between 3-8 years old). I usually take between 2-4 weeks per topic (having 1x 60min-lesson per week), depending on the topic. Also I review the old topics later on in the year when connecting with something new. But 2-3 months sound a lot, no?
I ´m curious to know how many topics you are teaching per year?

Have a great day/evening, whereever you are ;)

Sara

26 Nov 2015
It varies a lot depending on the group age you presented.

Personally, I have about one 60 minute class a week and I can go for 4-6 classes on colors (including an evaluation). This is a lot of repetion, but making sure those core topics (colors, body parts, shapes, numbers, basic animals, school object, permissions) are known by all is a must for their futur learning.

I usually go for a song/written actitivity/game/story everyclass. I repeat the same song and the same story for the whole unit and I change the activity and the game.

Hope it helps

26 Nov 2015
Post an answer
free online sites to practise English


Hi, dear friends

Do you know any free online sites where students can practise English at home, such as Duolinguo.

I ´d like to be able to check their progress and would appreciate if the site showed their level both for oral and written work.

Thanks a lot for all your suggestions :-D

26 Nov 2015
Post an answer
Contemporary Drama script


Hello Everyone!

I am planning to do a drama performance with my students next year. Is there anyone who is willing to share their drama scripts for us to use? preferably scripts which are about contemporary issues in present day for about 15 minutes. Please pm me :)

Thanks in advance!

Sirhajwan

26 Nov 2015
Post an answer
TOEFL IBT AUDIOS


Hello everybody,

I would like to know if you know where can I get the audios (free if possible) for

Longman Preparation Course for the TOEFL iBT® Test 2nd edition


Thank you so much for your help.

Have a good day,

Carmen Chang

Peruvian Teacher

26 Nov 2015
Post an answer
...There are 2 previous answers...
http://www.agendaweb.org/listening/

26 Nov 2015
Post an answer
News Listening Activity


Check out a new listening activity I created using fill in the blanks and the news from the amazing site breakingnewsenglish.com :)

26 Nov 2015
Post an answer
Thanks a bunch for the links!

26 Nov 2015
Post an answer
New worksheets
Feelings and emotions
Discus, chat or talk about feelings and emotions
Level: intermediate
Age: 14-100
Downloads: 54




surfing the net
1st form reading lesson
Level: intermediate
Age: 14-16
Downloads: 18




The 50´s vs 2000´s families
This worksheet is a listening comprehension exercise based on a video to be found in youtube (the link and name is included). It concerns the way of life of families in the 50´s compared to the families in the 2000´s. I would say it is a B2 level.
Level: advanced
Age: 16-100
Downloads: 43




Farm vocabulary - Pictionary - A to C
I made this series of worksheets for my grandchildren. Some of you may use them with young children. They are aimed at learning or revising vocabulary. Hope you´ll like them.
Level: elementary
Age: 3-100
Downloads: 74




Farm vocabulary - Pictionary - C to G
I made this series of worksheets for my grandchildren. Some of you may use them with young children. They are aimed at learning or revising vocabulary. Hope you´ll like them.
Level: elementary
Age: 3-100
Downloads: 69




Farm vocabulary - Pictionary - G to J
I made this series of worksheets for my grandchildren. Some of you may use them with young children. They are aimed at learning or revising vocabulary. Hope you´ll like them.
Level: elementary
Age: 3-100
Downloads: 67




verb to be

Level: elementary
Age: 8-10
Downloads: 2




farm vocabulary
read and learn animals,fruit vegetables
Level: elementary
Age: 6-12
Downloads: 6