Advertisement: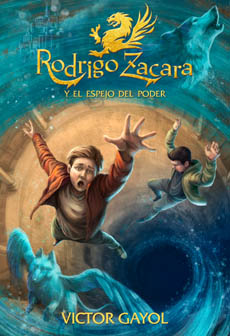 Rodrigo Zacara y el Espejo del Poder
Una fantástica historia llena de magia, aventuras, leyendas y misterios.
Recomendada a partir de 11 aņos.
Léela gratis en: www.rodrigozacara.com
Partner sites:

English Exercises.org: here we publish online learning activities for our students.
Magic Vocabulary
English vocabulary games and worksheets generator.

Contact:

New posts
Word Of the Day contest winner

There were not many entries, but it was still difficult to choose a winner.

The daffynition that almost made me spill my coffee was redcamarocruiser īs:




nincompoop A nine foot sailing boat with a poop deck, as opposed to a ninsanspoop.

28 Jul 2016
Post an answer
A sense of...


Hi all,

I know there are some phrases with "a sense of" such as

a sense of humour

,

a sense of responsibility

, or

a sense of freedom

. I want to know more phrases like these . Please give me a list of "a sense of..." and their meanings if possible. I will be grateful if you guys take time telling me (I tried to search on google, but there are just a few that I have already known)

A sense of...???

27 Jul 2016
...There are 7 previous answers...
Yes, a sense of belonging.

Much love to the cafe gang.

Lynne x

28 Jul 2016
Post an answer
Caption contest July 26.


Thank you so much dear Teresa !

Here is the new picture for your extraordinary captions ! Let īs share some more fun ! Don īt hesitate : the crazier the better !

I am looking forward to reading your ideas !

Maryse.

26 Jul 2016
...There are 9 previous answers...
That four eyed feelin ī feline.

(That picture makes me feel dizzy!)

28 Jul 2016
Post an answer
CAPTION CONTEST Winner


Thank you for having taken part!

I had much fun reading all your creative captions. As a matter of fact, choosing the winner was not an easy task, at all.

However,

maryse peyé

´s caption touched me, somehow.

So, over to you maryse peyé. You´re the winner!

Teresa

26 Jul 2016
Post an answer
SCHEDULED FOR MORE THAN MY SHARE OF BEGINNER CLASSES & READY TO SCREAM!!


I know this is a long shot, but I īm going to try.

I īve been scheduled for more than my share of beginner classes this week -- and I have another group class of low to mid beginners tonight. I īm about ready to lay in the floor and cry.

I have class in 5 hours. Does anybody have any kind of go-to suggestion for some game or ANYTHING? My bag of tricks is empty. I īm scouring ESLP looking for stuff, but I have other classes to prep, and I could really use a little help.

Anything anybody wants to throw in my direction will be gladly accepted.

Cheers --

Dee

26 Jul 2016
...There are 6 previous answers...
I know this is too late for yesterday īs classes, but you could try Super Simple songs, such as "Yes, I can," or a rhyme, such as "Five Little Monkeys" or "Who Took the Cookie." Even older students remember songs and rhymes more than anything else at the end of the year, and they help with pronunciation (the rhythm of English).

http://www.indiaparenting.com/rhymes-and-songs/english-rhymes/index.html

http://www.songsforteaching.com/campfiresongs/

27 Jul 2016
Post an answer
To our Turkish friends

I do hope that all our esl members and friends and others are safe and sound over there !

25 Jul 2016
Thanks for your feelings. It īs a great feeling to be a member of this huge family. Here in Turkey, everything is normal again. We are all safe n sound.

26 Jul 2016
Post an answer
WOD contest revisited

The original thread is here:




The Word Of the Day is: nincompoop




Feel free to add your weird, wild and whacky daffynitions, IÂīll choose the winner later this week.

25 Jul 2016
Post an answer
ideas to teach object pronouns


I have to teach object pronouns to 15 year-old students. Since it is my first time teaching at secondary school, and, unfortunately, I have never taught this topic, I need the help of some friendly colleague for ideas to present it.

Thank you so much, blessings.

25 Jul 2016
hi, just type

object pronouns

in the

search window

at the top of this homepage forum , click on search and you will find plenty of activities, hope it helps, Sylvie

28 Jul 2016
Post an answer
...There are 6 previous answers...
Love it! I didn īt want it to end! They īre all great - my favourite is K for karate

26 Jul 2016
Post an answer
...There are 4 previous answers...
Yes, Lynne, heirloom tomatoes are very popular here in the US.

Bruce

26 Jul 2016
Post an answer
New worksheets
Conversation - Olympic games - Rio
Great moment to talk about the Olympic games, it brings a piece of news from CNN, then we have the questions related to the news. I hope you enjoy it.
Level: intermediate
Age: 10-100
Downloads: 16




Boulevard of Broken Dreams - Green Day
LISTEN TO "BOULEVARD OF BROKEN DREAMS" OF "GREEN DAY" AND THEN COMPLETE THE BLANKS WITH THE WORDS BELOW! ENJOY!
Level: intermediate
Age: 9-100
Downloads: 5




ADELE: Send My Love Worksheet
Easy and fun way of teaching Simple Past Tens. Plus, other exciting activity...
Level: intermediate
Age: 15-100
Downloads: 40




Animals - Use of Can
Can worksheet about animalsī abilities. Enjoy it!☺
Level: elementary
Age: 7-12
Downloads: 3




Sea Animals
This activity is about sea animals and colours
Level: elementary
Age: 4-6
Downloads: 12




Colour the clouds
Very basic colouring activity.
Level: elementary
Age: 4-6
Downloads: 5




Test for elementary level adolescents
THIS IS A TEST THAT I MADE FOR STUDENTS OF SECONDARY SCHOOL WITH ELEMENTARY LEVEL OF ENGLISH. IT CONTAINS PARTS OF AN ANIMALīS BODY, WILD ANIMAL VOCABULARY, MUSST AND MUSTNīT AND PREPOSITIONS NEXT TO AND NEAR. IMAGES TAKEN FROM NEW OPPORTUNITIES BEGINNERS
Level: elementary
Age: 11-16
Downloads: 5




wodoku
here is a wodoku, its an idea that i took from another great teacher and modify it a little bit, hope you enjoy it as much as my students did, here you can practice irregular verbs.
Level: intermediate
Age: 14-100
Downloads: 9




Room on the broom
A literacy activity about Room on the broom story by Julia Donaldson and Axel Scheffler
Level: elementary
Age: 5-10
Downloads: 7