Advertisement: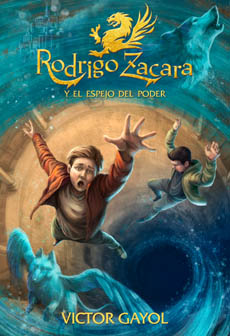 Rodrigo Zacara y el Espejo del Poder
Una fantástica historia llena de magia, aventuras, leyendas y misterios.
Recomendada a partir de 11 aņos.
Léela gratis en: www.rodrigozacara.com
Partner sites:

English Exercises.org: here we publish online learning activities for our students.
Magic Vocabulary
English vocabulary games and worksheets generator.

Contact:

New posts
weird message


Hi there!

I have just signed in and got two messages! REALLY!!! Spare me ok.....This is a teachers ī site ...

hi

Hello

My name is Miss teresa, I

saw your profile today and become

interested in you. Please reply to me at my email address

( teresa_joyssy@hotmail.com ) I have much more to discuss with you.Thank you.

Miss teresa

26 Sep 2016
...There are 5 previous answers...
Well, I proposed to her and she said, yes! We were thinking of a June wedding. You are all invited, of course. She wanted my bank details to book the church and so on. As soon as she gets back to me I īll send out the invites.

26 Sep 2016
Post an answer
CD songs Ready for school


Hi

I m looking for a song Ready for school from Here we go method... has anybody got the cd by chance ?

or looking for a song about school / back to school / rules and instructions.

Thanks a lot

26 Sep 2016
"Don īt give me orders" is a nice song using imperatives and some school scenes you can get a video on you tube.

hope it helps!

Sylvie

26 Sep 2016
Post an answer
URGENT: Textbooks needed !!


URGENT : Textbooks needed !!

Dear ESLprintables gorgeous colleagues,

I wish that coming back to work was very smooth for all of you; I wish you good luck with your honourable mission too. I īm embarking on a new experience of teaching two classes of "Bac International" streams; which means that my students will be mostly very good; somewhat advanced & mainly enthusiastic; also, they will be studying almost all subjects (Maths, Physics, Science, Computers..) in English. For me, as their English teacher, I īll be teaching them General as well as some "Academic English" ; to cater for their "upper" & "higher" needs in English, and basically to prepare them for a professional, skillful & technical mastery of the language ...

Now, I īm not quite sure which textbooks I may use with them.. One colleague suggested

(& kindly provided me with) SOLUTIONS (pre-intermediate & intermediate coursebooks); another one NEWHEADWAY... What about you ?! Any suggestions or ideas; please feel free to share your own experiences & make any invaluable suggestions ..

Thank you in advance; keep sharing & promoting the benevolent nature of this website.. And God Bless you all..

P.S. just in case you need to know the age of my Students; they īre between 13 to 14/15 in the first class (Common Core Class) & 14 to 16.. in the 1st year Bac. (Moroccan System) Thank you!

26 Sep 2016
If they are as advanced as you say why don īt you take some IELTS Academic preparation textbooks? A very popular international exam nowadays...

26 Sep 2016
Post an answer
European Day of languages

Today we celebrate European Day of Languages. Can you help with some examples of games or activities that I could do with my pupils ( 10 - 14 years old)? Thank you very much! Have a beautiful week!

26 Sep 2016
Hi! We had something similar last year.

Each grade prepared a report about an european country- the usual stuff, but it was nice that they all started their talks with singing Frere Jacques, Bratec Martin as we call it in Croatian, in a language that is spoken in a certain country. Hope this helps.

Frère Jacques, Frère Jacques
Dormez-vous, dormez-vous?
||: Sonnez les matines, :||
Ding ding dong, ding ding dong.

Are you sleeping? Are you sleeping?
Brother John, Brother John!
||: Morningbells are ringing :||
Ding, ding, dong. Ding, ding, dong.

Bruder Jakob, Bruder Jakob,
Schläfst du noch? Schläfst du noch?
||: Hörst du nicht die Glocken? :||
Ding dang dong, ding dang dong.

Fra Martino, campanaro,
Dormi tu? Dormi tu?
||: Suona le campane :||
Din, don, dan, din, don, dan.

26 Sep 2016
Post an answer
Penfriends


Austrian teacher is looking for new friends for his students,

I would like to start a penfriend project with my 13 students (age 13-14) via E-Mail. I think one mail per week would be great if that's possible for you. If you are interested don't hesitate to contact me.

26 Sep 2016
...There are 2 previous answers...
Hi everyone,

I would be also interested in this kind of projects. I teach different levels and I am sure that my intermediate students will find this partnership quite interesting.

Do not hesitate to contact me to discuss this fantastic idea.

afernandez@oc-languages.com

Best,

Antonio

26 Sep 2016
Post an answer
There is + uncountable nouns


Hi dear colleagues,

I īd like to know your opinions about the negative form of the following sentence.

" There is water in the bottle."

You know when " There is" is followed by an uncountable noun, we usually use " There is not any " or " There is no " as the negative form.

Now my question is if we can use " there is not " instead of " There is not any " or " There is no " in this case and if so what difference in meaning would that make?

I īm looking forward to your answers!

Javad

25 Sep 2016
...There is 1 previous answer...
I agree with Bruce. I īd add that you could say "There is no water in the bottle" but only in special circumstances, say, if someone insists that there really is water in the bottle and you get kind of irritated. It īd sound pretty emphatic.

26 Sep 2016
Post an answer
Around The World Project


Hello my admirable Colleagues!!!

My name is Andrea, I īm from Colombia and I love ESL Printables but this is the first time I post because I really need your profesionalism, help and creativity.

I īm working on a countries project with 3 of my English courses... They have to represent in a stand all the culture of their corresponding country.

Is there any person from New Zealand, Canada or England, who can help me with some questions and ideas?
Or people who know well about their culture.

Have you ever worked in a project similar to this one?... Please I need all your ideas for decoration especially.


I īd really appreciate it.

Thanks a lot!


Andrea Pérez Bohórquez

PD: You can also inbox me if you have pictures or a big attachment:

teacherandrea378@hotmail.com

Thanks!!! :)

25 Sep 2016
Post an answer
Caption Contest - the winner!


Without any eggsaggeration, I feel very eggcited to have read so many gorgeous replies! Real eggsclusives! This is something I would never have eggspected! I am not an eggspert in humor, but here we have had some of the most eggshilarating thoughts that a human can possibly eggspress! To put it in a nutshell (or eggshell), from the eggstensive list of brilliant replies, my favorite was that of Spinney īs, but then there came Karagozian īs caption, which proved to be unbeatable - even by the most eggsperienced in beating eggs! Congratulations, Monique! Over to you! And please eggcept this modest prize, as well!

 

Giorgi

 

25 Sep 2016
Thank you, Gi2Gi, for choosing my caption, I feel so honored and eggcept it with pleasure!

I īm so eggcited, and I just can īt hide it
I īm about to lose control and I think I like it
I īm so eggcited, and I just can īt hide it
And I know, I know, I know, I know, I know I want more

Let īs get excited, we just can īt hide it
I īm about…

Now, I īve gone through the first part, but the second is not easier. Your picture was so eggstraordinary and eggciting! This is now another challenge, how can I find a picture that is as gorgeous and eggsculsive as yours ? I hope to be at the height of your eggspectations.

Thanks to all of you.

Monique

25 Sep 2016
Post an answer
Looking for Swedish ,Danish or Norwegian penfriends


Hello everyone,

I am an English teacher in a French high located in the north of France next to Lille and I would like to exchange letters or emails with students aged between 15 / 16 from Sweden , Norway or Denmark ! and why not partner up on projects if a teacher is interested ! thanks for your answers !

25 Sep 2016
Post an answer
TOEFL


Hello dear colleagues

One of my students is going to sit for the TOEFL . She has aked for any links to help her prepare and practice. Can you please offer any help?

25 Sep 2016
...There is 1 previous answer...
Post an answer
New worksheets
The present perfect
The present perfect: a grammar guide
Level: intermediate
Age: 13-100
Downloads: 26




Parts of the body and physical description
This worksheet was designed to parctice parts of the body and adjective such as short, long, big and small. It also contains the verb have and its negative form.
Level: elementary
Age: 6-11
Downloads: 3




Pets
In this worksheet you have to write the name of each pet and color.
Level: elementary
Age: 5-10
Downloads: 2




Imagine

Level: intermediate
Age: 8-100
Downloads: 1