Advertisement: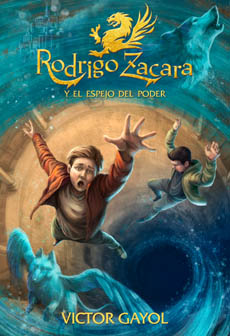 Rodrigo Zacara y el Espejo del Poder
Una fantástica historia llena de magia, aventuras, leyendas y misterios.
Recomendada a partir de 11 aņos.
Léela gratis en: www.rodrigozacara.com
Partner sites:

English Exercises.org: here we publish online learning activities for our students.
Magic Vocabulary
English vocabulary games and worksheets generator.

Contact:

New posts
Post an answer
LINKERS


Dear colleagues!

In the following sentences, would you consider only one option, or accept more than one and why?

1. Life expectancy has increased but new disease are always popping up. (is it possible to accept "yet"?)

2. Cloning may be dangerous, yet geneticists won īt give up. (is it possible to accept "but"?)

Thanks a lot!

Ascincoquinas

29 Nov 2015
...There are 2 previous answers...
Thanks so much to both of you!

29 Nov 2015
Post an answer
fce exam and job satisfaction or earn a good salary text


Hi there,

hope you have all have a nice weekend. I wonder whether there is any techer who knows or who corrects FCE exams who may answer to my question. When writing the essay is it compulsory to write any title for it? If so, should it be the same question given in the exam or a different one? There seems to be no agreement on this matter as different publishers claim different things. As for when writing an article, they must add a heading to it, as it is one of the features of this piece of writing. However, can they use the one given in the exercise or should they make up their own one.? Are they severily penalized for these?

Does anyone knowwhere i could find an article or text over job satisfaction or earning a good salary? It must be fce level.

thanks a lot in advance for your time and help.

29 Nov 2015
Post an answer
Newspaper articles


Dear colleagues,

I would like to have two newspaper articles for B2 level that are about the refugee crisis but the same problem should be discussed in 2 different ways since they appear in two newspapers whose political orientation differs. I once had two same stories in French by two different newspapers and it was really interesting to compare them. However, I can īt find anything (in English). Can anyone help me, please?

29 Nov 2015
...There is 1 previous answer...
Tap, thanks- I īve found what I was looking for.

29 Nov 2015
Post an answer
Past simple or past perfect?


Hello friends,

In the textbook I teach from there is this exercise:

When the Baker family ______ 1 (arrive) in Spain after an eighteen-hour journey, they ______ 2 (have) two breakdowns, _______ 3 (lose) their way three times, _______ 4 (be) in seven traffic jams and _______ 5 (have) a minor accident. They _______ 6 (lbe) all absolutely exhausted. And then they _______ 7 (ldiscover) that they _______ 8 (leave) the name and address of their hotel at home. ... (and the story goes on)

Students should complete the sentences with the simple past or past perfect. Numbers 1,6 and 7 should be the simple past, the other numbers past perfect. Nevertheless, one of my students insisted on sentences 2,3,4 and 5 also being the simple past. I know it is theoretically possible with the meaning all these things happened in chronological sequence. But does it make sense in the context? I don't think so.

29 Nov 2015
...There are 6 previous answers...
Just to muddy the waters here, it is possible (but clearly not the intent of the exercise) that all these horrible things happened in quick succession just after the Bakers crossed the border into Spain, adding to the exhaustion of the 18-hour journey. In that case, only #8 would be past perfect.

Bruce

29 Nov 2015
Post an answer
Would vs Should in conditionals


Dear colleagues,

is there any difference in meaning or frequency of use?

If I knew about it, I

wouldn īt

ask you.

If I knew about it, I

shouldn īt

ask you.

What īs used more often in your country? Is it a question of old/modern use nowadays?

Please help :) Thanks in advance.

29 Nov 2015
...There are 8 previous answers...
Thanks everyone, that settles it.

A little story from my student past: About 20 years ago I was studying this will/shall difference and was having a hard time telling the difference. That īs why I asked a British native speaker: How will you say: "I will..." or "I shall"?

The reply was fantastic. I still quote it to my students:

"I will say "I shall".

Curtain falls :)

30 Nov 2015
Post an answer
DYNED SYSTEM


Hi, All --

I īm working in a learning center that uses the DynEd system. This is my 3rd year with this system. Is there anybody else out there also in a DynEd environment? If so, I īd like to compare notes.

Happy Holidays, from Beijing....

Cheers,

Dee

28 Nov 2015
...There is 1 previous answer...
Hi! Thanks for the response. I teach adults. It is all individual-based learning here. No groups as pertains to DynEd. For each unit, we have an A and B class. To sign up for the A class, the student must complete 40% of the courseware. In the A class, the student is assigned homework that requires them to demonstrate understanding of the grammar points taught in the unit. To sign up for the B class, they need to complete at least 70% of the courseware and complete the homework from the A class.

I īm a fairly new member of the staff here (only a few months) and I īm the "education director" (That, and a dollar will buy you a Pepsi! LOL) . My newest assignment is to redesign all of the lesson plans for both the A and B classes. (The existing plans are actually rather dismal, I do have to admit.)

I just wanted to see if anyone else is doing the A/B class thing and see if anybody had any best practices they wanted to share.

Also, I can make my new lesson plans available on this site, if anybody is interested and can use them.

Just let me know and I īll gladly contribute.

29 Nov 2015
Post an answer
...There are 2 previous answers...
Wow, from reading the synopsis, that is definitely one novel that

wonīt

be on my Christmas list. :-))

I couldnīt find any audio after a quick search, but there are web pages about the author, including an

interview

, and reviews of the novel and perhaps a video review or interview on youtube.

29 Nov 2015
Post an answer
CLIL. What do you think?


Nowadays CLIL became extremely fashionable. Each and every ELT course book has CLIL in it. Every EFL teacher who teacher 2+2 in English says she/he teaches CLIL. But is it CLIL in fact or it's just cross-curricular learning? Isn't CLIL taught by SUBJECT teachers in English, not by English teachers who integrate some content in their lessons. In Latvia we don't have many teachers who have two specialities...I mean English and Science, for example. What do you think of it? Does it make any sense to use CLIL, at English courses for YL, for example? Or as a part of basic education at schools? Do you use it yourself? What is your experience? Thank you all for attention! I really would like to know and share experience about CLIL.

28 Nov 2015
This is an interesting topic and I hope to hear what others have to say about CLIL. When I started as a primary teacher in a British school here in Peru, I had to teach English and Social Studies in English. It was difficult for me because I didn't consider myself a Social Studies teacher. I had to start doing research and prepare thoroughly. Also, I had taught exclusively in English Institutes and I wasn't prepared to teach English ten hours a week to one group.

In those days, we used "Teaching for Understanding" but as CLIL became popular, you could say we were doing "CLIL" under another name. What I noticed about our students was that they became very versant in higher vocabulary – for example, they could talk about Ancient Egyptians using words like mummies, pharaoh, pyramids, etc. However, they couldn't say what they had for breakfast that morning or what kinds of clothes they wore.

Now, everyone here is interested in EBL (Enquiry Based Learning) because it is the method required to be classified as an IB school. It includes cross-curricular planning. I am currently teaching English, Social Studies and Science! The Science part has been very challenging for me. The students ask me things and I have to confess that I don't know. Our school is growing and we are opening a secondary school. We are going to have to look for Science teachers who speak English and not English teachers who know a bit of science.

Nevertheless, I think it is very useful to teach courses in English if your school is focused on doing it right and dealing with the problems. The students, over time, can become very fluent in area or topic.

29 Nov 2015
Post an answer
VERB TENSES


Hello everyone!

I need your help regarding the use of the correct verb tense.

I would use the following tenses here:

1. "I ______have been waiting_______ (wait) for you all morning! What _______have you been doing_____ (you / do)?"

"Sorry! I __________have been learning_____ (learn) how to cook tofu with my friend. It's weird but tasty!"

MY QUESTION IS:

would it also be acceptable to say:

1. "I _____have been waiting_____ (wait) for you all morning! What _____were you doing______ (you / do)?"

"Sorry! I _______was learning______ (learn) how to cook tofu with my friend. It's weird but tasty!"

I appreciate your help!

Thanks everybody

Al

28 Nov 2015
...There is 1 previous answer...
Hey, Al,

Although the present perfect progressive is grammatically correct in all three spaces, your alternative is better and more natural sounding, because the person stopped the lesson sometime before the conversation began. To use the present perfect progressive in the second and third spaces implies that the question and answer are about an ongoing activity, rather than just the reason for the delay.

Bruce

28 Nov 2015
Post an answer
New worksheets
grammar review
grammar review
Level: elementary
Age: 11-14
Downloads: 36




city life
matching
Level: elementary
Age: 8-100
Downloads: 2




project work 2
project work 2
Level: elementary
Age: 11-15
Downloads: 10




Discover Thanksgiving
A worksheet to discover Thanksgiving with matching, clozing activities, dictation and grammar exercise all related to the American festival. The last part on the story of the 1st Thanksgiving was taken from Mary Glasgow magazine.
Level: intermediate
Age: 12-15
Downloads: 4




ZODIAC SIGNS (Personal charcter)
Personal character connected with zodiac signs - vocablulary and short writing excercise.
Level: elementary
Age: 10-100
Downloads: 7




Make your passport
Pupils can make their own Passport practising and writing their nationalities, names, surnames, ages, likes and dislikes...
Level: elementary
Age: 8-11
Downloads: 6




Antarctica: Secrets Beneath the Ice
What happens when the ice melts and the sea levels rise? Scientists study Antarctica in an effort to understand possible climate change through geologists looking at ancient landscapes, paleobotany, drilling, and diving.
Level: intermediate
Age: 10-15
Downloads: 3




Passive voice
Passive voice ( simple present and past)
Level: elementary
Age: 9-12
Downloads: 14