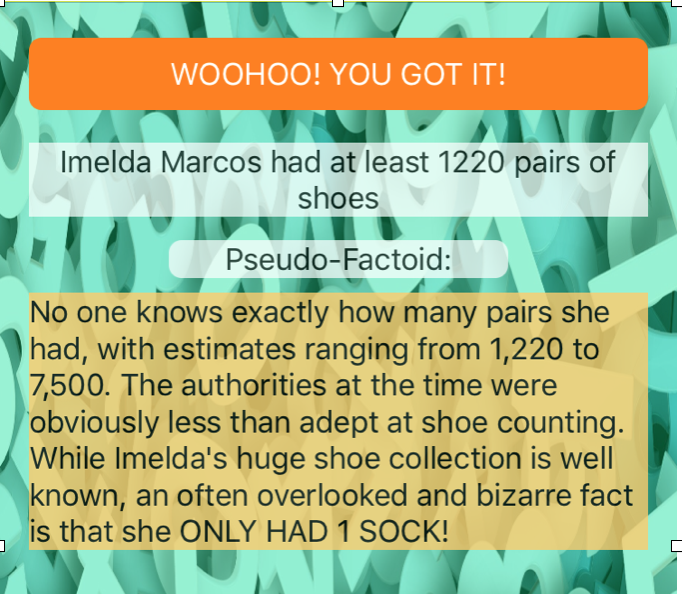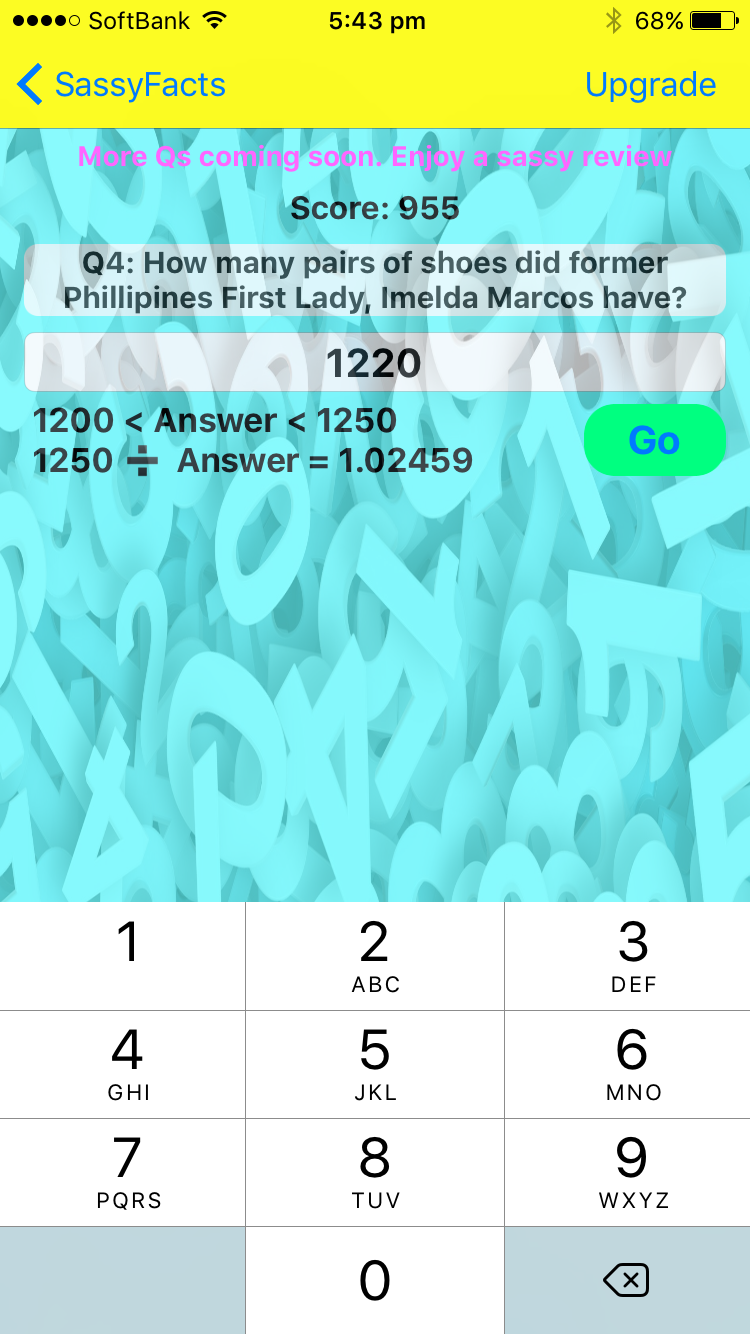 Hey Guys, long time no see. I īm still teaching the good teach, but for the past year or so I īve been dabbling in iOS app programming. I was going through my old lesson plans on here a few weeks ago and it gave me the idea for my latest app. Now it īs in the app store and I think it would be ideal as a fun warm-up in your ESL classes. You īll see from the picture it īs a quiz/trivia app in which every answer is a number and you have to guess the exact number using the little math hints provided.
Suggested teaching method: (1) dictate the question & get 1 student to write it on the board (2) pair students up to discuss the q and guess (3) get the students to call out their answers (4) punch in each answer and say, e.g."the answer is higher than 1,200 and lower than 1250" (5) race against the clock as a class to get the answer and climb up the worldwide leader board.
Sounds fun, huh? Just one word of caution: when you get the correct answer you are taken to a screen which gives more background info to the question, and sometimes some related nonsense that is often for more mature audiences (I īve given the app a 12+ age rating for this reason, but the questions themselves are fine for all ages). If English is your second language, you might find it entertaining/challenging to understand these cheeky asides. Good luck. You can do it!
Anyway, I really reckon this will be useful/fun for you in class, so please don īt mark this as spam. Download, enjoy, & please feel free to comment with any feedback, negative or positive.