Hi Everyone!

On a lighter note...

Something Frenchfrog said to me got me thinking...

I īd like to share the results of some ws I īve used that I got off the forum.

We have our Easter this weekend in Greece, so last week I did Zora īs Easter Glyph

with my YLs and took a photo of them to show Linda (Zora) & all of you the results of that ws. I think it īs nice for the authors to know how useful there ws have been. Thanx Linda!!!

We had a lot of fun doing it!!!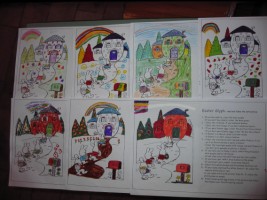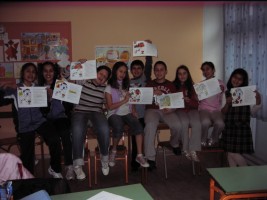 Tomorrow I īd like to show you the creative work that one of Mena īs ws generated!!
I īd love to see some other teachers ī work as well!
At last the sun has come out!!!
Kisses from Greece,
Alex
P.S. This was the same group that I made Pika īs carrot cake with!!!