ESLprintables presents: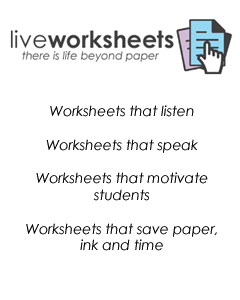 Live Worksheets
Interactive worksheets maker:
Fill in the blanks
Multiple choice
Join with arrows
Drag and drop
Listening exercises
Speaking exercises
Videos
Partner sites:

English Exercises.org: here we publish online learning activities for our students.
Magic Vocabulary
English vocabulary games and worksheets generator.

Contact:

ESLprintables presents


Liveworksheets.com: Online worksheets with interactive exercises, sounds, video and self-correction.



New posts
CAPTION CONTEST 14TH APRIL WINNER


Hi once more!!

This time I had 15 entries for the caption contest which is quite a lot!!

I assure you all itīs really difficult to decide a winner among you, cause all the captions are really witty.

I loved so well Moniqueīs entries... Monique, you made me laugh so much with your monologues!

But, even though I donīt like this part of the contest I have to chose one, so the winner this week is

DALE (spinney):

Wife: "Darling?"

Husband: "Yes, dear?"

Wife: "It may be a good idea to take the dentures out of the glass before putting them in your mouth!"

Itīs really funny, should be a joke!

Anyway, now itīs your turn dear Dale...

Best luck!

Aisha ;)

21 Apr 2019
Post an answer
...There is 1 previous answer...
Thanks a million, Mary

21 Apr 2019
Post an answer
...There is 1 previous answer...
Hi , I have seen you have uploaded a worksheet, the problem is YOU ARE NOT ALLOWED TO UPLOAD OTHER PEOPLEīS WORK and claim it as yours, or it will be reported!!Make sure you read the rules , this site is just great but you have to follow the rules. Hope it helps!

Sylvie

19 Apr 2019
Post an answer
REPORTED WORKSHEETS


Where here does it say the KEY has to be included with the worksheet??:

Before you send your document or powerpoint, please read the rules:

Your contributions must be 100% in English language.

Your contributions must be your own creations. You can use free images from cliparts or other free sources. You can also use images that you have subscribed to and paid for.

You can ´t publish any document including pictures or contents taken from iclipart.com, since it ´s against their terms of use.

Worksheets containing watermarked cliparts are not allowed and will be removed from now on.

Please, donīt use pictures taken from other ESL websites or books, even if you add your own exercises.

If you have a worksheet that you didnīt make yourself (borrowed from a colleague teacher, for example) donīt send it. It might be taken from a website or book, and your account could be banned on account of it.

You can use texts from other websites or books in your worksheets if you add your own exercises or activities (For example, reading comprehension questions, etc). Please donīt take texts from other ESL websites or books, it would be unfair.

If your worksheet is just a reading text, it will only be accepted if the text is written by you.

It is acceptable to take a text from other sources (not ESL websites or ESL books) and add your own exercises or activities, but you are not allowed to take an exercise from another source and add more exercises of your own. All the exercises must be yours.

You can use songs (traditional or modern) but make sure that you add your own exercises or activities. If your worksheet consists of just the song with a beautiful decoration, it will be considered a copy, since the content is not yours. Of course, if you write your own song, it will be gladly accepted, even if you donīt add any exercises.

Worksheets consisting just of lists (such as "Phrasal verbs list" or "Irregular verbs list") are allowed, although they are not recommended because everybody can find them in other websites for free. Of course, they are not allowed if you have copied them from another source.

You are not allowed to send the same worksheet twice.

It is recommended to include an answer key in your worksheets. The other members will appreciate it.

There will be two special categories: templates and tutorials. No points will be needed to download them (new users are the ones that might need them most). The generous members who upload contributions for these categories will get no points from them.

You are allowed to use templates from the "templates page" to make your own contributions, but it is not allowed to use other membersī worksheet as templates.

If you want to send a colour and a BW version of the same worksheet, they have to be in the same document.

In the past, members were permitted to send the colour and the BW versions in different documents. Those worksheets will not be removed, but members are no longer allowed to do so.

Single flashcards (a document with a single picture) are not allowed. There must be at least four flashcards in the same document for it to be considered a flashcard set and be accepted. In the past we had many flashcards uploaded separately, and they will not be removed, but it is not allowed anymore.

Your contributions must be ESL resources. For example:


This is allowed because it is an ESL task (read and learn vocabulary)

Single flashcards are not allowed, but you can send a SET of flashcards (at least 4 in the same document).

This is allowed because it is a speaking activity (Bingo)

This is not allowed because it is not an ESL resource.

This is not allowed because it is just a frame, without any activity in English.

This is not allowed because it is not an ESL activity (students donīt learn English trying to find the path)


Cliparts and coloring pages are not allowed.

This is allowed because it includes a reading activity.

19 Apr 2019
...There are 13 previous answers...
Thanks, Mary

20 Apr 2019
Post an answer
Can we say it?

Hi everyone, Is this sentence correct: It is under the allegiance of someone.

19 Apr 2019
...There are 4 previous answers...
@ Mary, that makes good sense. You owe allegiance, maybe give it or pledge it, but I donīt think you can be under allegiance.

20 Apr 2019
Post an answer
Word Of the Day Contest 18th APRIL


Woo! Thanks, Douglas, itīs been a pleasure to have contributed to creating another dimension of the word LOLLYGAG!

Once more here, MG!

I have chosen for this week a really nice word:

hippopotomonstrosesquipedaliophobia

EHHEHEHHEH! LOLYGAGS!!

I LOVE THIS WORD SO SO MUCH!!

So, here you have it. Letīs start with your funniest and fanciest meanings ever!

And, like Douglas, I wish you as well a happy Easter, Passover or weekend (for those like me who donīt celebrate it)

Aisha ;)

18 Apr 2019
...There are 6 previous answers...
@ Aisha, you clearly havenīt got

hippopotomonstrosesquipedaliophobia

19 Apr 2019
Post an answer
How to work with comics ?


Hello All-over-the-world Teachers !

I picked some overy nice and funny Mickey Mouse comics from Internet, and Iīm looking for original and no boring ideas or methods to work on them. Would you have some ? Currently I teach adults and teens, of any level.

Thank you so much in advance for your help,

All the best,

18 Apr 2019
Post an answer
What is the Holy week worksheet ...MISTAKES (Shame on me !!!!!!!)


Hi everyone !

Hi everyone !

Yesterday I 've posted a ws on the meaning of the celebrations of the holy week here : https://www.eslprintables.com/vocabulary_worksheets/friendship/celebrations/What_is_the_Holy_week_Meanin_951546/ .

But I've made some mistakes. Ash Wednesday is not part of the holy week. Ash Wednesday is just after Shrove Tuesday at the beginning of the Lent period.

I've updated and made the correction on the ws uploaded but if you do not want to download it again you have to suppress this passage (second frame on the right, first page) :

"which is also called Ash Wednesday. Today, many people go to church on Ash Wednesday to remember this day. A priest will put ashes from burned palm fronds on a personīs forehead in the shape of a cross and say a prayer".

And in the questions part :

4 Ash Wednesday becomes :


4- Holy Wednesday

So sorry again !

Have a great Passover or Easter you all ! Eat plenty of chocolate !!!!!


Carole

17 Apr 2019
...There are 4 previous answers...
Thanks for your very supportive comments here , by private messages and below the worksheet.

You all rock !

May the Easter bunny come into your gardens and leave plenty of chocī :)

18 Apr 2019
Post an answer
PEN PALS

Hello everyone? Does anyone teach at a college or university? I would like to exchange emails so that students can write each other and have a penpal.

17 Apr 2019
Post an answer
Statement

Plz verify which is correct answer? Where do we find valley? The low lans between hills ans mountain is calked valley. B) we find valley in the low land between hills and mountain

16 Apr 2019
...There are 6 previous answers...
oh yeah!! I know you are native, I didnīt say anything, just asking as I didnīt understand well, but thatīs why I wrote after my PD. Thanks so much!!

17 Apr 2019
Post an answer
New worksheets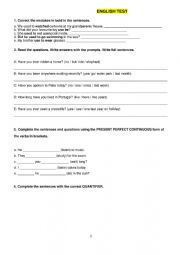 English Test
First Conditional with if and unless, might vs. will, will and be going to, future continuous, can, could, be able to, have to, need to, must, should, can, may, might, could, must, can't, second conditional, Present and Past passive.
Level: intermediate
Age: 14-15
Downloads: 5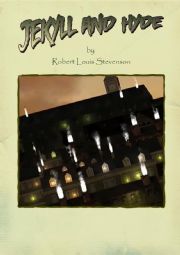 THe STORY OF DR. JEKYLL and MR. HYDE PART 2. page 1 of 10
I made this for my class using computer software. I needed a creative way to tell of the story Dr. Jekyll and Mr. Hyde. I hope you find it creative and interestingly displayed. The file has been split into 10 parts because of the upload size limit. Please be patient for the other parts to follow. This story is part 2. After reading this story w...
Level: intermediate
Age: 8-100
Downloads: 8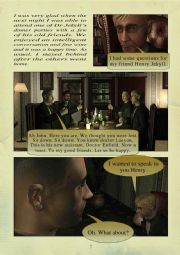 THE STORY OF DR. JEKYLL and MR. HYDE PART 2. page 2 of 10
I made this for my class using computer software. I needed a creative way to tell of the story Dr. Jekyll and Mr. Hyde. I hope you find it creative and interestingly displayed. The file has been split into 10 parts because of the upload size limit. Please be patient for the other parts to follow. This story is part 2. After reading this story w...
Level: intermediate
Age: 8-100
Downloads: 8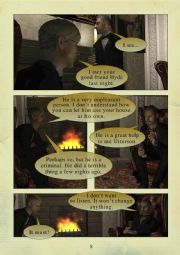 THE STORY OF DR. JEKYLL and MR. HYDE PART 2. page 3 of 10
I made this for my class using computer software. I needed a creative way to tell of the story Dr. Jekyll and Mr. Hyde. I hope you find it creative and interestingly displayed. The file has been split into 10 parts because of the upload size limit. Please be patient for the other parts to follow. This story is part 2. After reading this story w...
Level: intermediate
Age: 8-100
Downloads: 8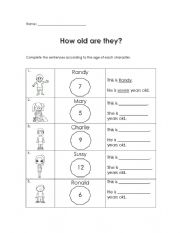 How old are they?
Ask and answer questions about age.
Level: elementary
Age: 5-9
Downloads: 5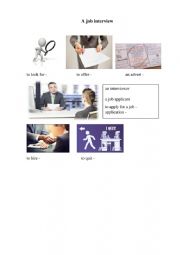 Job interview new words
Children have to guess the meaning of the words
Level: intermediate
Age: 12-100
Downloads: 7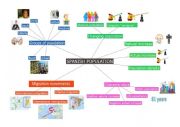 Spanish population - Mindmap
Hi everyone! This is a mindmap that you could use with your students to introduce/review the topic of Spanish population. It will allow you to talk about groups of population, changing population, characteristics and migration movements. Students could also create their own mindmap. Hope you find it useful!
Level: elementary
Age: 6-17
Downloads: 7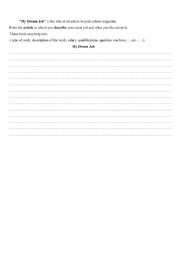 writing topics
writings topics for term 3 second year
Level: intermediate
Age: 14-16
Downloads: 9